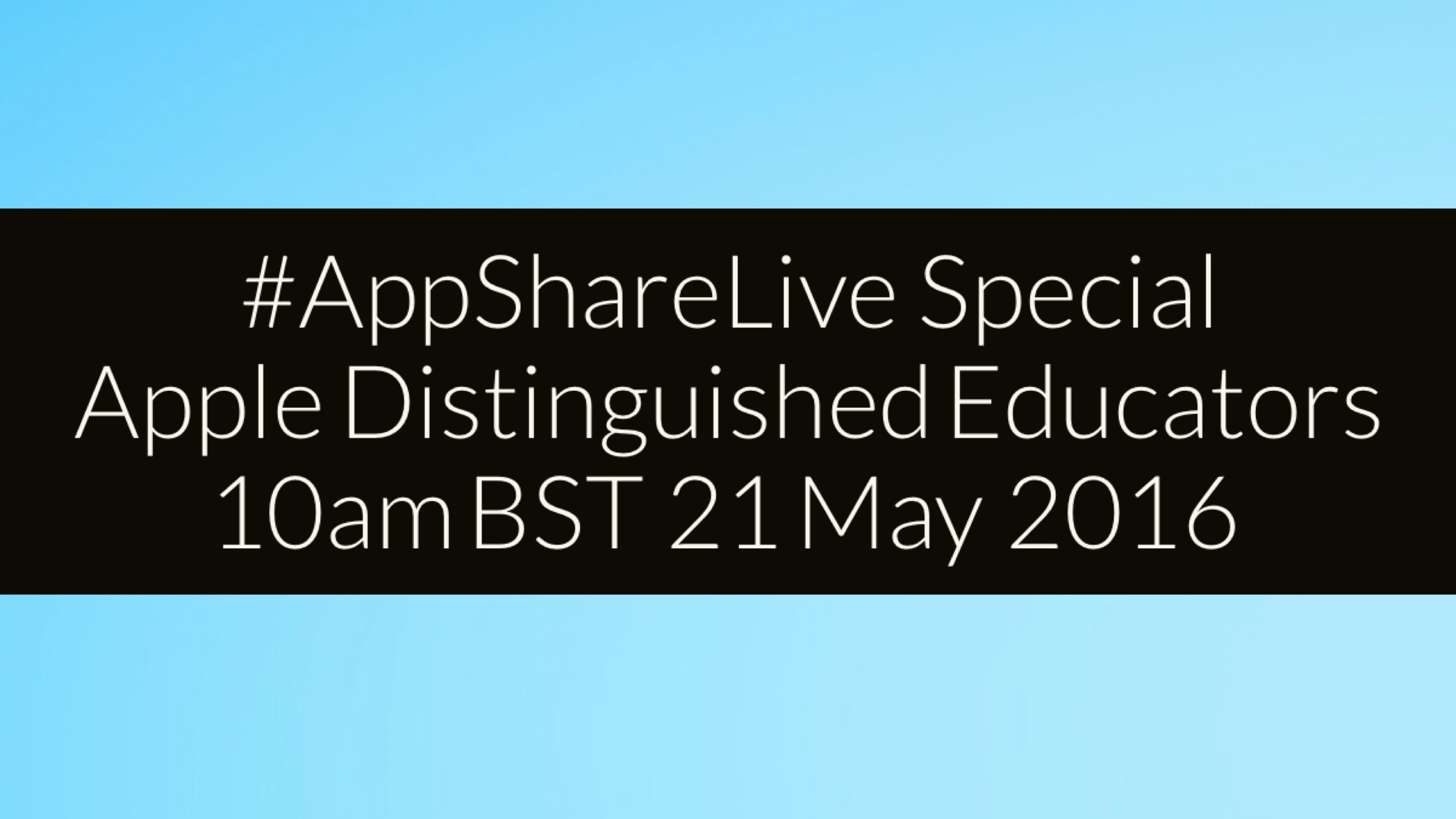 Today I hosted alongside my new co-host Rachel Smith the sixth episode of #AppShareLive. Joining us were Apple Distinguished Educators from around the world who shared innovative, pedagogically driven tools for learning.
My special thanks go to:
Gitane Reveilleau
John Hart
Alex Johnson
Jon Neale
Nathan Ashman
Chris Copeman
… and of course to Rachel for co-hosting the session with me.
If you missed the session, as always you can watch back again – I've embedded the video below for you too for ease of access.