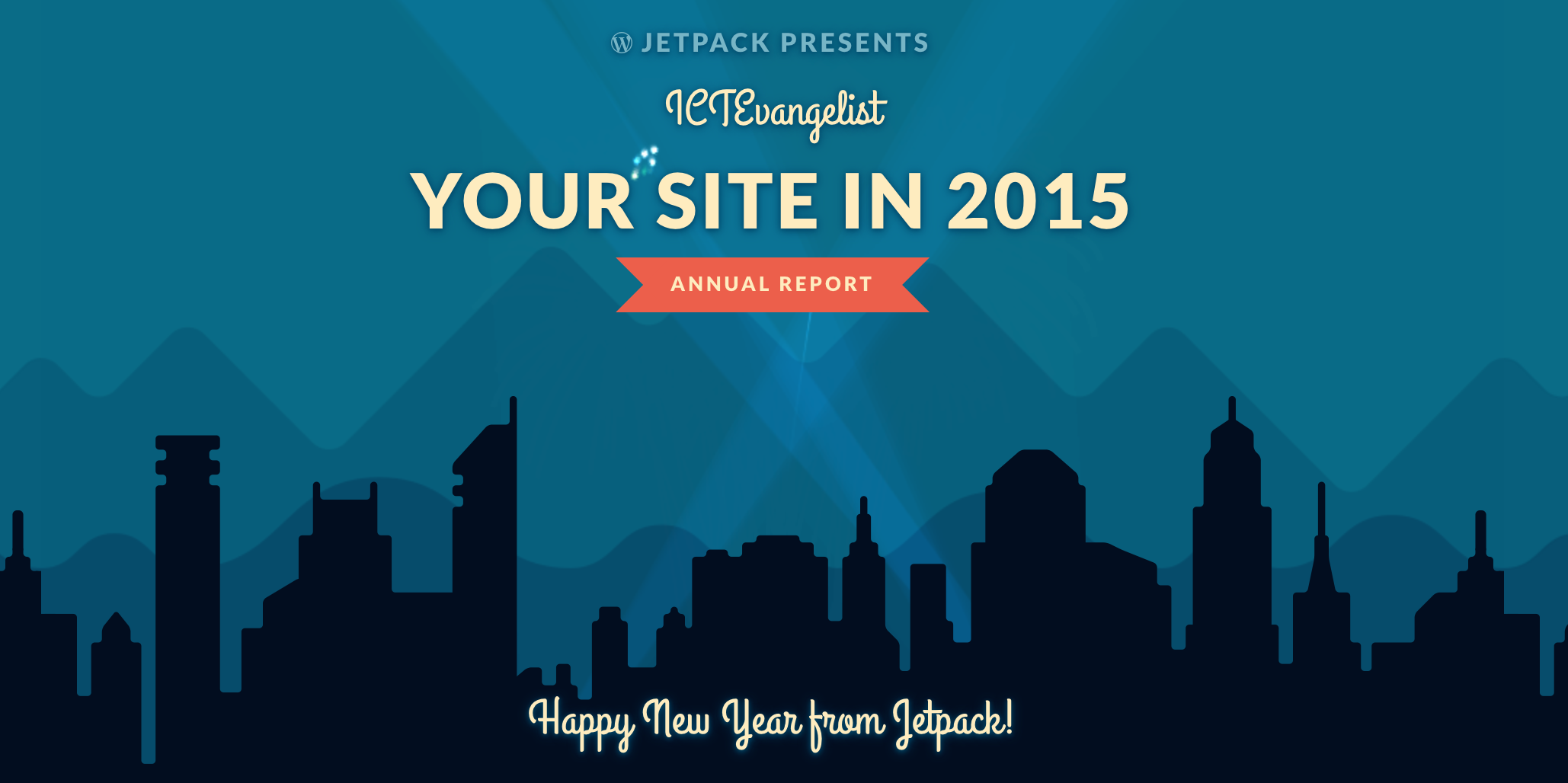 The popular plugin for WordPress, Jetpack, has helpfully compiled some stats on my blog for 2015.
In addition to many nominations for best blog and also winning the UK Blog Awards Education blog of the year, there are some interesting stats (at least I find them interesting) too.
My continued thanks to the lovely Jill Berry who has contributed the most comments to the blog over the course of the year.
Here's an excerpt from the Jetpack report:
"The Louvre Museum has 8.5 million visitors per year. This blog was viewed about 250,000 times in 2015. If it were an exhibit at the Louvre Museum, it would take about 11 days for that many people to see it.
The busiest day of the year was May 26th with 3,839 views. The most popular post that day was SAMR is not a ladder, a word of warning."
If you'd like to read the full of the report you can read it here: http://jetpack.me/annual-report/50296390/2015/
Thank you to everyone who visits my blog, Pinterest, work site and blog, YouTube channel and FaceBook page and LinkedIn. Your support is greatly appreciated.