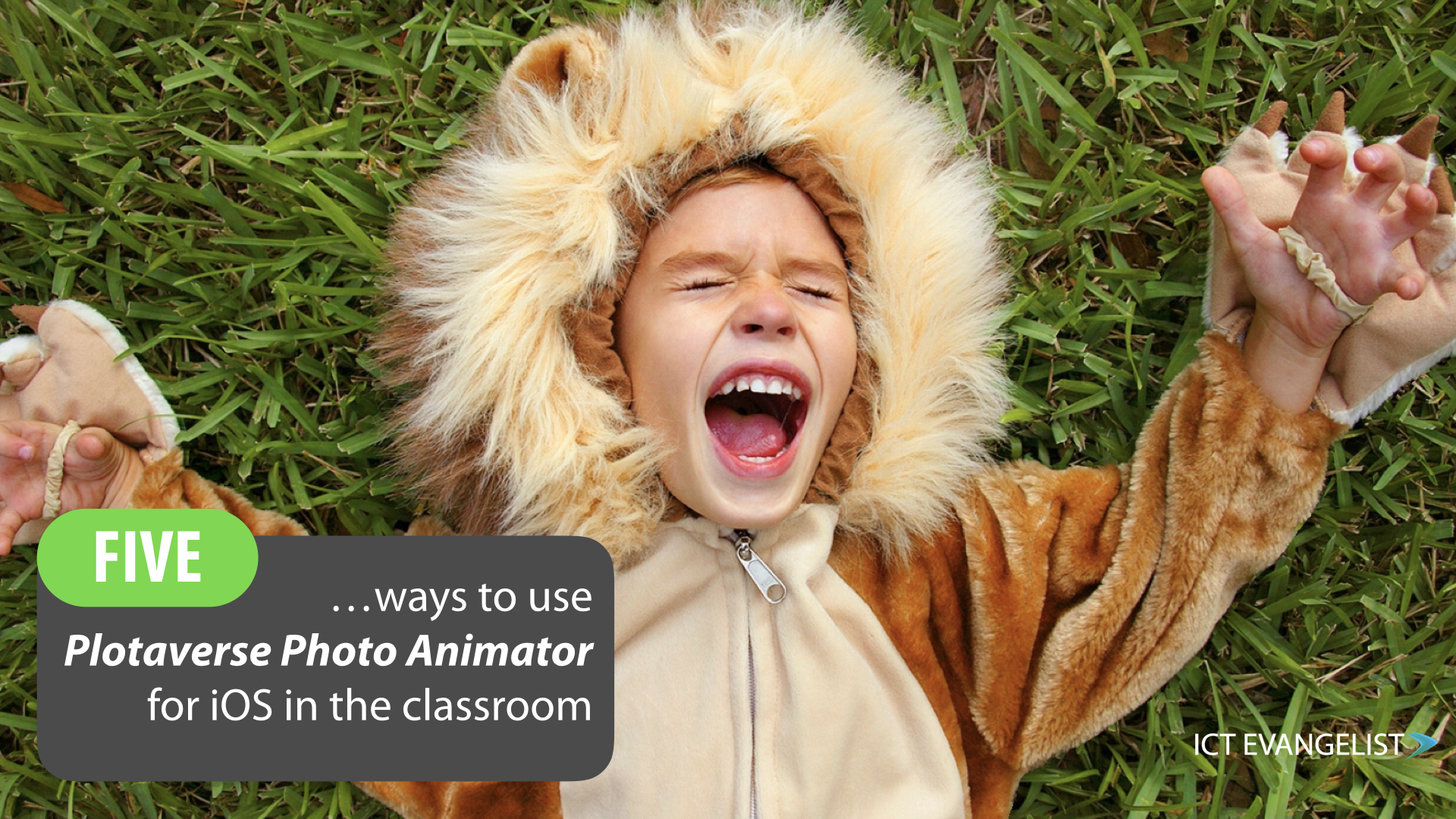 Something I often struggle to do is to find meaningful videos to use as backgrounds. A while ago I found a great app which you can use to turn your previously taken photos into animated looped videos, simply by tweaking a few elements in your image. Here's an example of a panoramic photo edited using this app:
Created by simply dragging 'animate' arrows onto the waves on the river and directionally on the clouds and then using the mask tool to draw a dividing line between those two areas we ended up with that effect.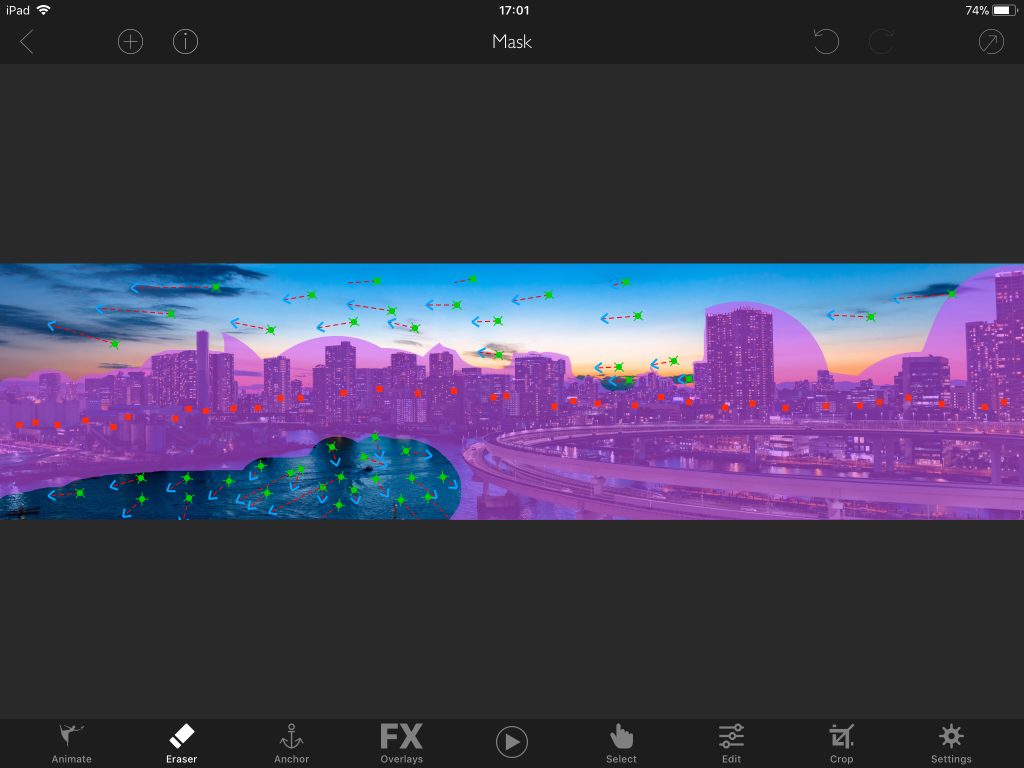 Previously Plotagraph, this app has gone under a number of different guises but they seem to have now settled on 'Plotaverse Photo Animator' which is available for free on iOS. This simple to use app enables you to take photos you already have and use various elements of them to animate them to bring that photo to life. You've seen an example above so here are some more ideas for how you could use Plotaverse in the classroom:
1 – Book Pages
Why not bring your book covers to life or even the pages? Many schools I know use HP Reveal (formerly Aurasma) to link videos to objects in the classroom. Why not animate a page such as has been done on this page from the Gruffalo?
2 – Greenscreen background videos
Getting a video to go behind you in a film you're making in Green Screen can be tricky. I love the videos.pexels.com site but why not try to create your own looping video using Plotaverse to bring one of your existing photos to life? In the short video below you can see how I took a photo of a seaside and brought it to life using the app. The video will also show you how to save and share your work.
3 – Bring your learners to life
Rather than use a standard photo, the animation effect of the app really can bring images to life in interesting ways. Imagine having this video rather than the photo in a sequence of video and photo shots.
4 – To inspire writing
With so many high quality license free images available such as those discussed here you really can take images and use them as prompts to get learners thinking. Take this video for example – what sounds would you associate with the location, what smells, what colour is the sky, what noise is the corn making… the list goes on to support discussion and thinking around the scene. For my money I bet you'd get better responses to those questions if you played the animated video rather than static photo. What do you think?
5 – And finally…
So making the videos you can see throughout this post, my automation set up with IFTTT has an applet that tweets any new videos I put on to YouTube automatically. This happened with these videos and @mr_pepperell saw these and immediately (before I'd finished writing this blog) jumped on, found the app, downloaded it and had a play!
@ICTEvangelist plotaverse looks good, thanks for tweeting on this one. Don't what I'll use it for yet, but it'll be perfect for something! pic.twitter.com/zS7IPM12qa

— Rich Pepperell (@mr_pepperell) February 19, 2018
So I asked him what he thought the app could be used for…
To demo all sorts of physics principles- interactions of waves, hookes law, aerodynamics and terminal velocity, movement of blood through heart, all sorts!

— Rich Pepperell (@mr_pepperell) February 19, 2018
Thanks to Rich. I hope you find it something useful and interesting to have in your toolkit. Thanks for reading!
Plotaverse Image Animator can be found on the app store here. It has an age rating of 4+ and does feature some in-app purchases/subscriptions (none of which I demonstrated here).