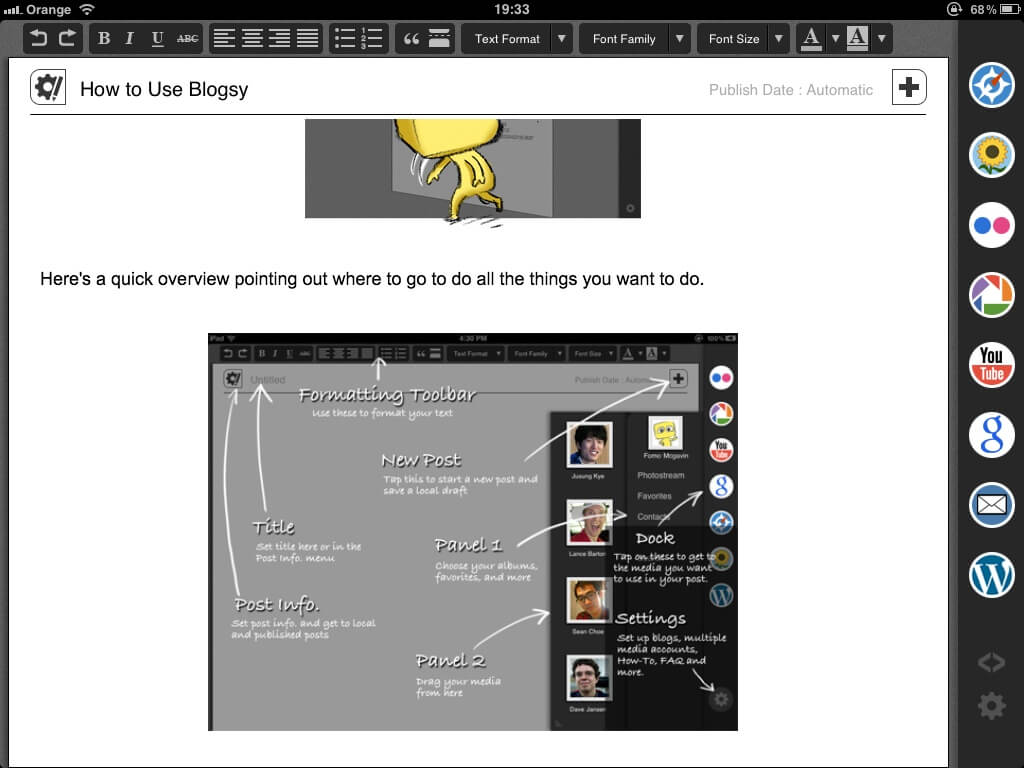 Following a recommendation I've just downloaded the 'Blogsy' app for iPad. As you'll see from the screenshot, there are lots of built in formatting features, which if you're a Posterous or Blogger user makes it super handy.
It makes it super easy too to add in different media with the social media tie ins you can see on the side bar. Flickr, Picasa, YouTube, Google and Safari are all supported.
It also supports multiple blog formats too, so whether you're WordPress, Joomla, Drupal or pretty much whatever; Blogsy is a one stop shop blogging platform for all your needs. Tidy!