On this, day 10 of the #AppventCalendar I share a tool that has been a delight to showcase with many of the schools with which I work, and has been well received the world over, from teachers to parents. Today, it gives me great pleasure today to share the great tool, Microsoft Reading Progress. 

Why is Microsoft Reading Progress helpful? 
If teachers could ask for anything more to help them do their job more effectively, it would most likely be time. It's always in short supply. What Microsoft Reading Progress does is it helps to give teachers time; time to listen and to hear from every child in the class when they don't have the time to do it during a busy and hectic school day. Sure, of course, teachers will hear from children, but the ability to sit down with a child and hear them read, and then have the time to feedback, give them insights on their reading and support their progress – it's a tall order.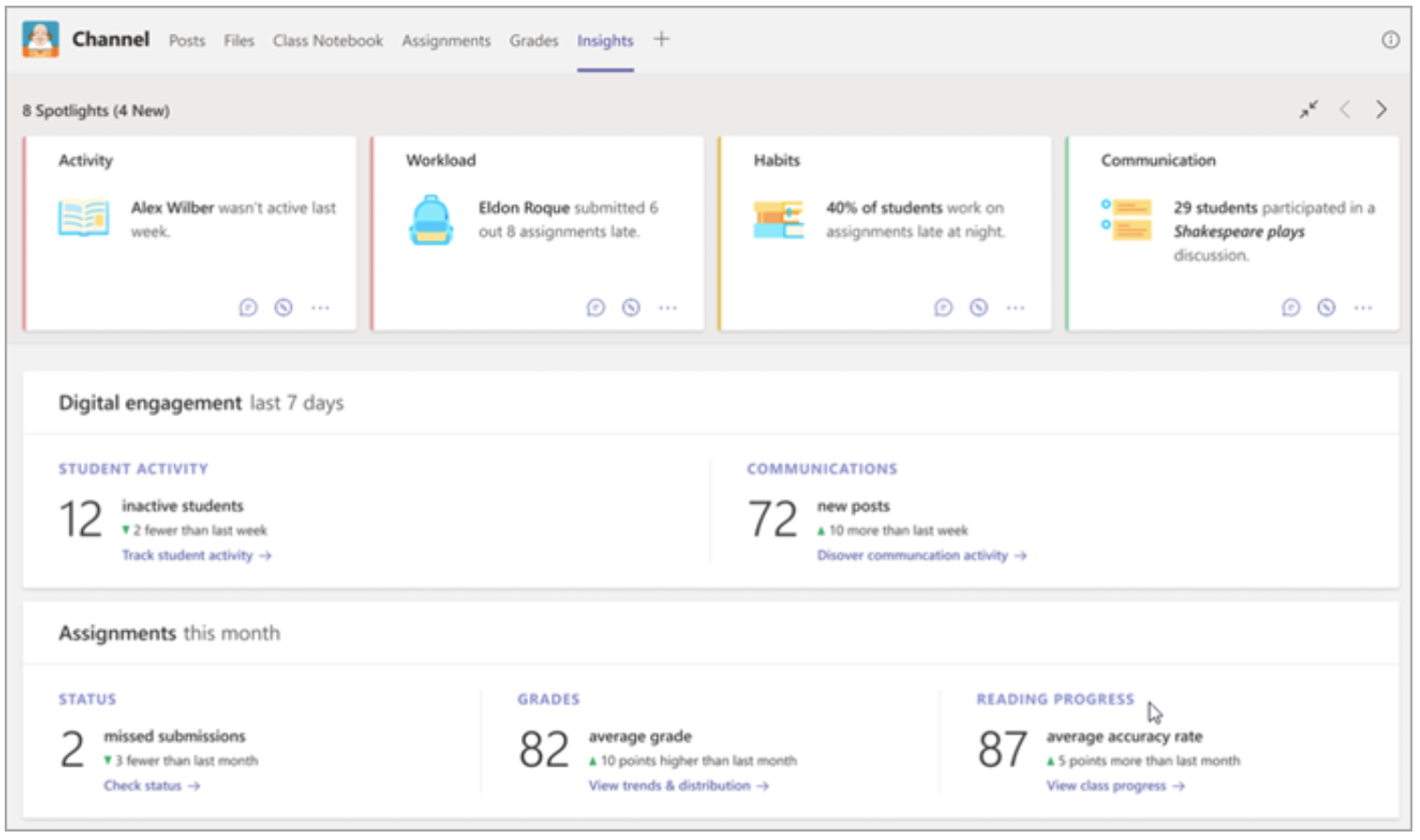 Once children have completed their reading tasks, detailed feedback is then shared in 'Insights' for teachers to see how children have progressed and any issues they may have faced. 
What is Microsoft Reading Progress?
Microsoft Reading Progress is a tool that helps students improve their reading skills by listening to them read a given text. It provides a detailed assessment of a student's reading level and an individualised reading plan. It also offers personalised reading support and guidance.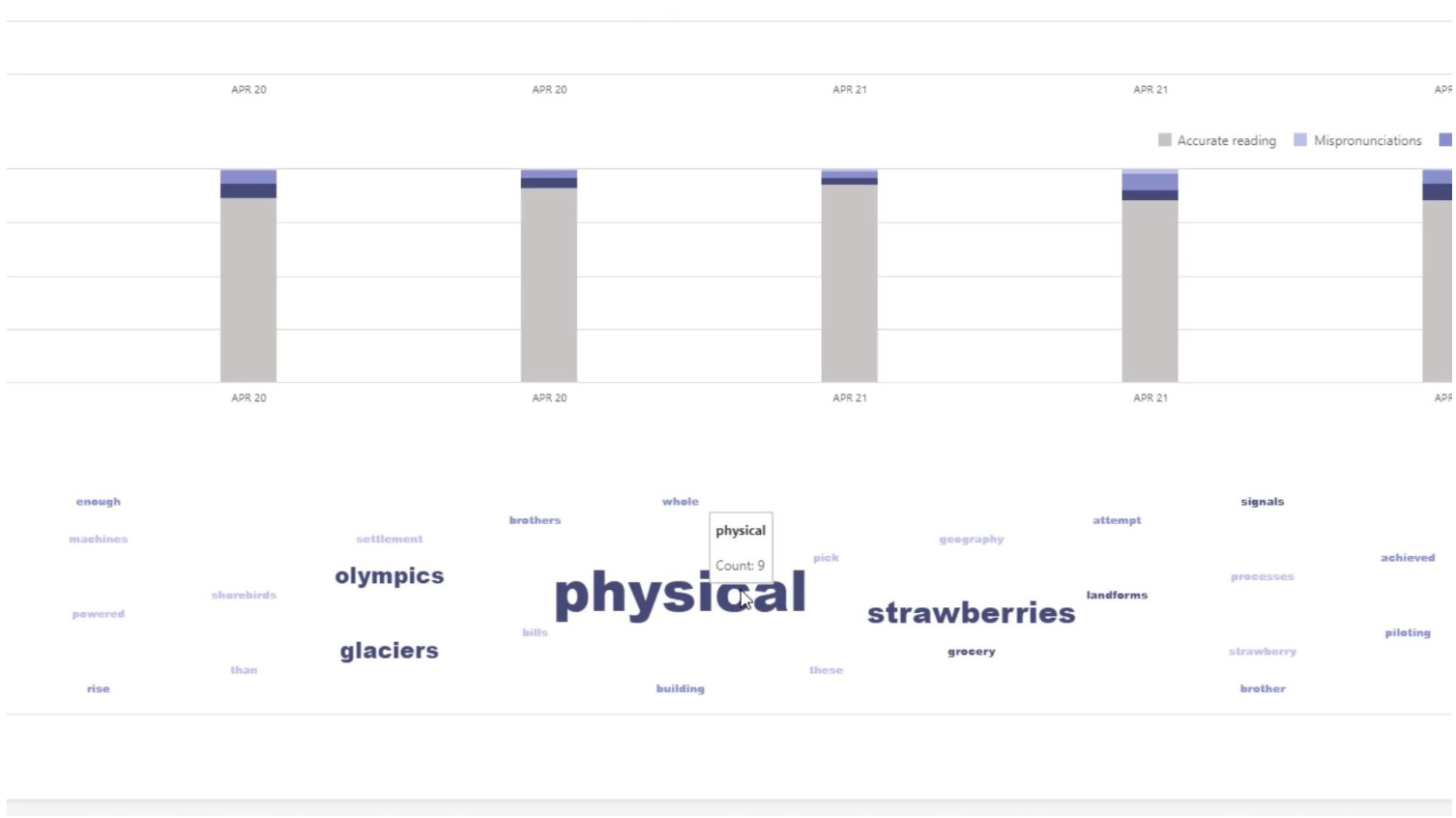 It supports pronunciation by providing audio recordings of words and sentences from the child reading directly to the software. Additionally, it uses speech recognition technology to analyse pronunciation and provide feedback to help users improve pronunciation accuracy. With Microsoft Reading Progress, teachers can monitor their student's reading progress and provide appropriate reading support. 
Here are my top five things about Microsoft Reading Progress: 
Comprehensive Reading Assessment

: Microsoft Reading Progress provides a comprehensive assessment of a student's reading level to identify areas of strength and weakness. It helps to identify gaps in knowledge and skills and provides tailored instruction. 

Individualised Reading Plans

: Microsoft Reading Progress creates an individualized reading plan for each student. It helps to develop an accelerated learning plan and set achievable goals for each student. 

Personalised Reading Support

: Microsoft Reading Progress offers personalised reading support for each student. It helps to monitor progress, provide encouragement, and offer guidance. 

Accessible from Anywhere

: Microsoft Reading Progress can be accessed from any device with an internet connection. This makes it easy to access the program from school, home, or anywhere else. 

Teacher Support

: Microsoft Reading Progress provides teachers with a comprehensive dashboard to track student progress and monitor their reading development. It offers guidance and support to ensure each student is making progress. Microsoft Reading Progress is a great tool for helping students improve their reading skills. With its comprehensive assessment, individualized reading plans, personalized reading support, and teacher support, it can help students become better readers.
Microsoft Reading Coach
Given this post, it would be remiss to not mention the also super-helpful Reading Coach tool which now comes with Reading Progress. Reading Coach is also worthy of a post in its own right, but that's for another day. In short, this is another great tool that, once a student/pupil has finished their activity on Reading Progress will, based upon the options set by the teacher when setting a Reading Progress assignment, will then coach that learner on the misconceptions, problems or issues they faced during the assignment. Check out this short video to learn more about Reading Coach:
Does this sound like something you'd be interested in learning more about? Visit the dedicated support section from Microsoft on how to get started.