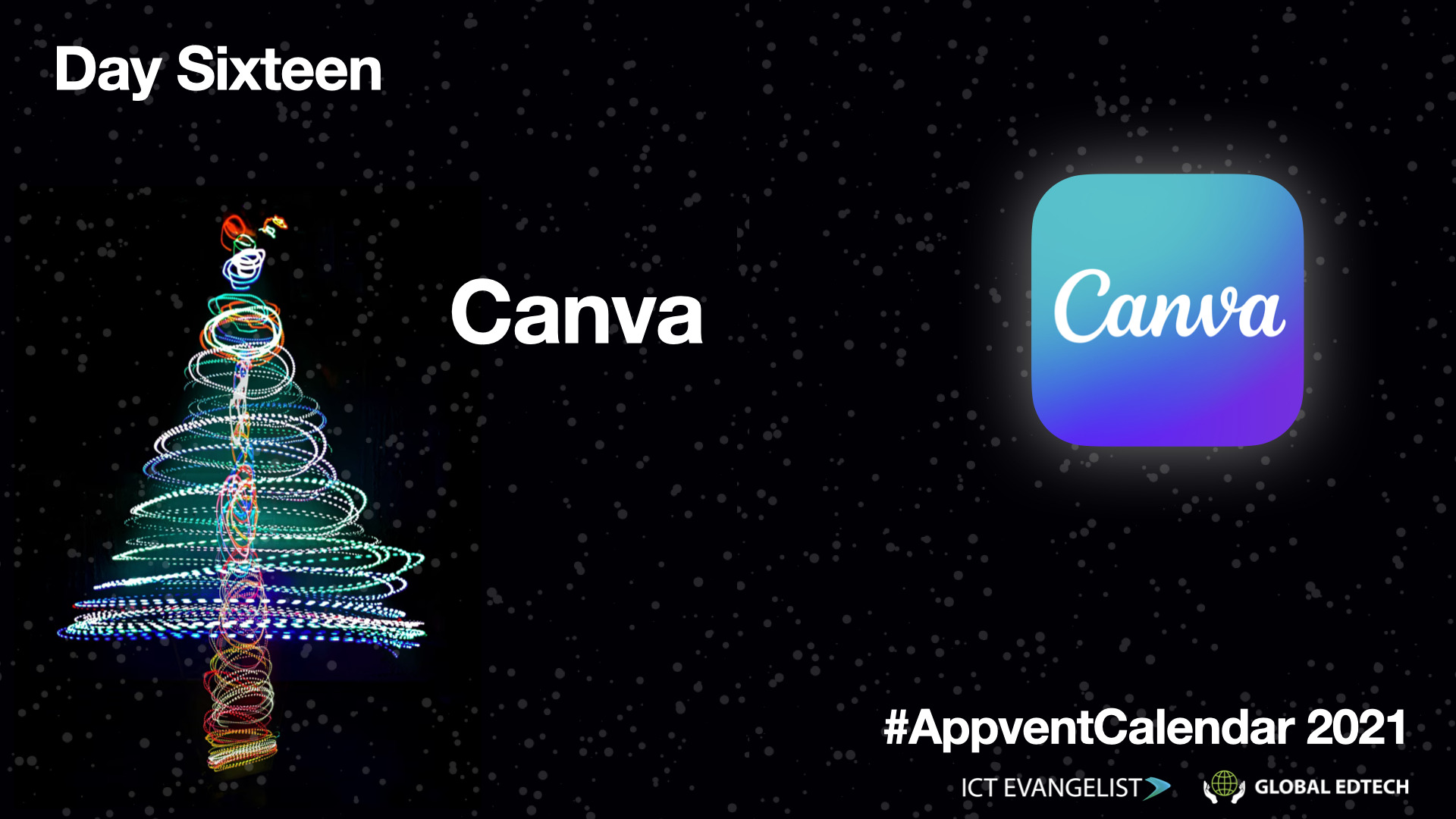 Welcome to the 16th day of the 2021 Appvent Calendar. Today's post and suggestions are from Kat Cauchi; a former teacher, Global Edtech author, Product Manager at ReallySchool and many more things besides. While you're at it, also check out #ChristmasWithKat for some fun threads!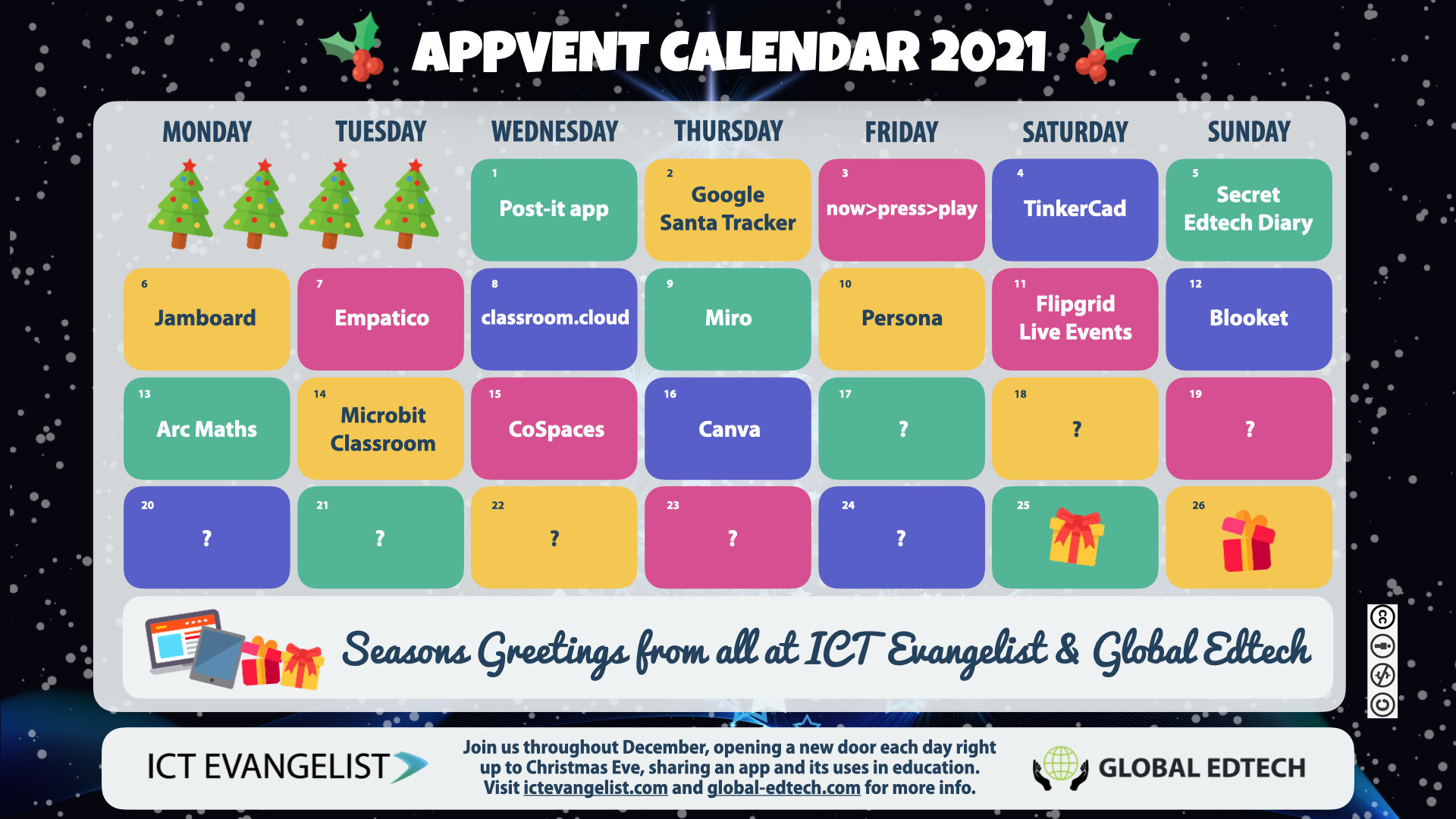 A few months ago, Mark Anderson introduced me to Canva. This nifty solution is great for creating designs from social media posts to presentations.
It can be used both via your browser of choice or you can download the app onto your mobile or tablet device.  
Ever since I was introduced to Canva, I have loved it! I've used it a LOT on social media in particular to share motivational quotes, Christmas countdowns, awareness days, ReallySchool feature updates, words of gratitude and praise, my bio slide for making connections, and recently I have made some virtual Christmas cards too.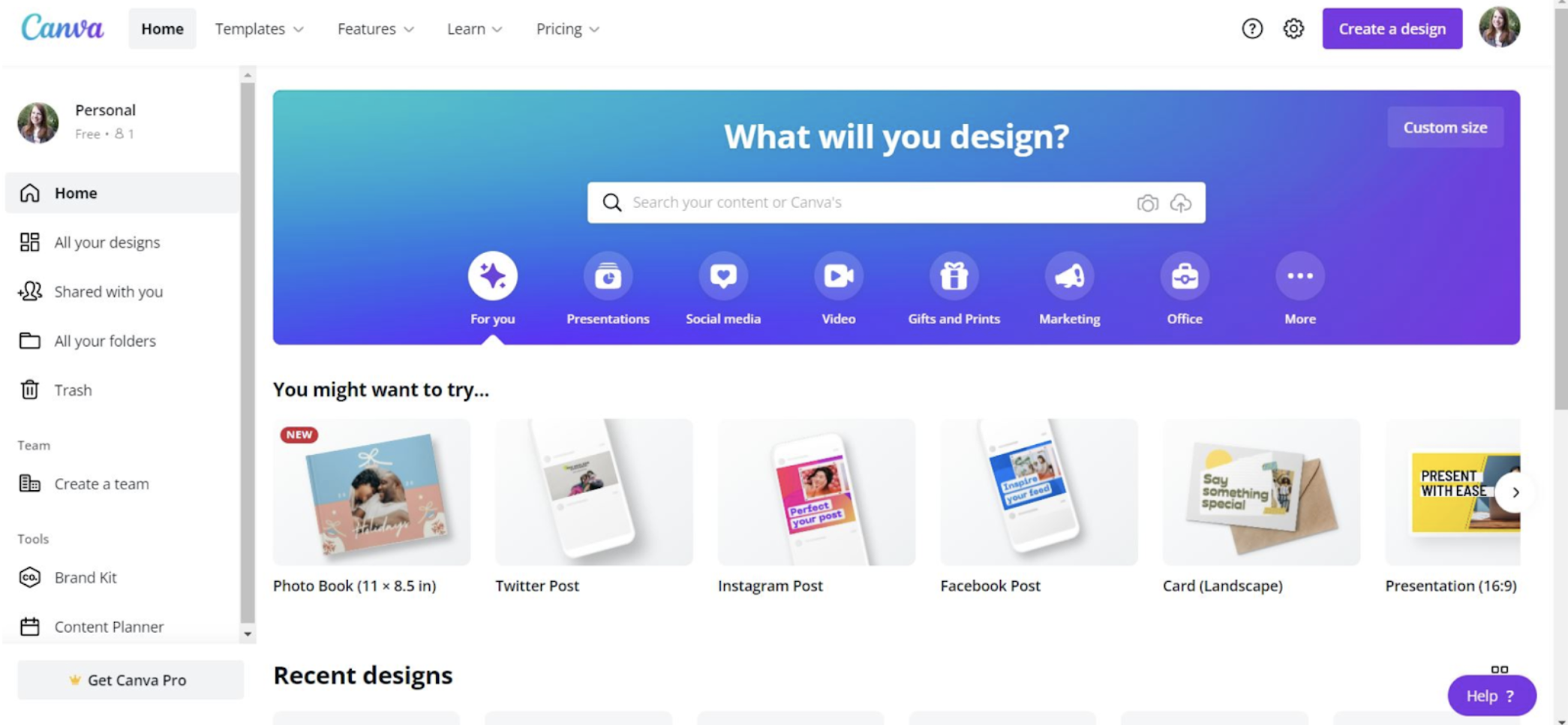 When it comes to design it's really easy. First of all, you choose what you want to design. There will be recommendations, but you can also search for something specific, for example, a video, postcard or Instagram story.
Secondly, you have different elements to explore including photos, graphics, videos, text, background, audio, charts and styles. You can search for what you want and apply filters to narrow down your results. There are lots of free items in the library for you to choose from or you can choose to upgrade to the Pro version to give you access to everything. You can also upload your own items such as photos and logos. Once you select an item, you can move, resize and change it to suit your design easily with a mouse, scroll pad, or finger.  
All your designs are saved regularly which means you don't have to panic about losing your work and will be saved in the 'All designs' area of your homepage. A nice touch is how you can choose the format you want to download it in, but it will give you the recommendation to get the best option for your content.  
There are free tutorials available, but I found just by exploring and having a go myself, I could pick up the basics easily and then build up my skills by trying out different elements.
Initially, I used the free templates available and tweaked and changed them, and as time has gone on, I use these less and less as I now know how to find and put together the elements I need. These templates are still useful to me for reference though.  
If you are looking to design something, definitely check out Canva, it's great for everyone including both educators and pupils.