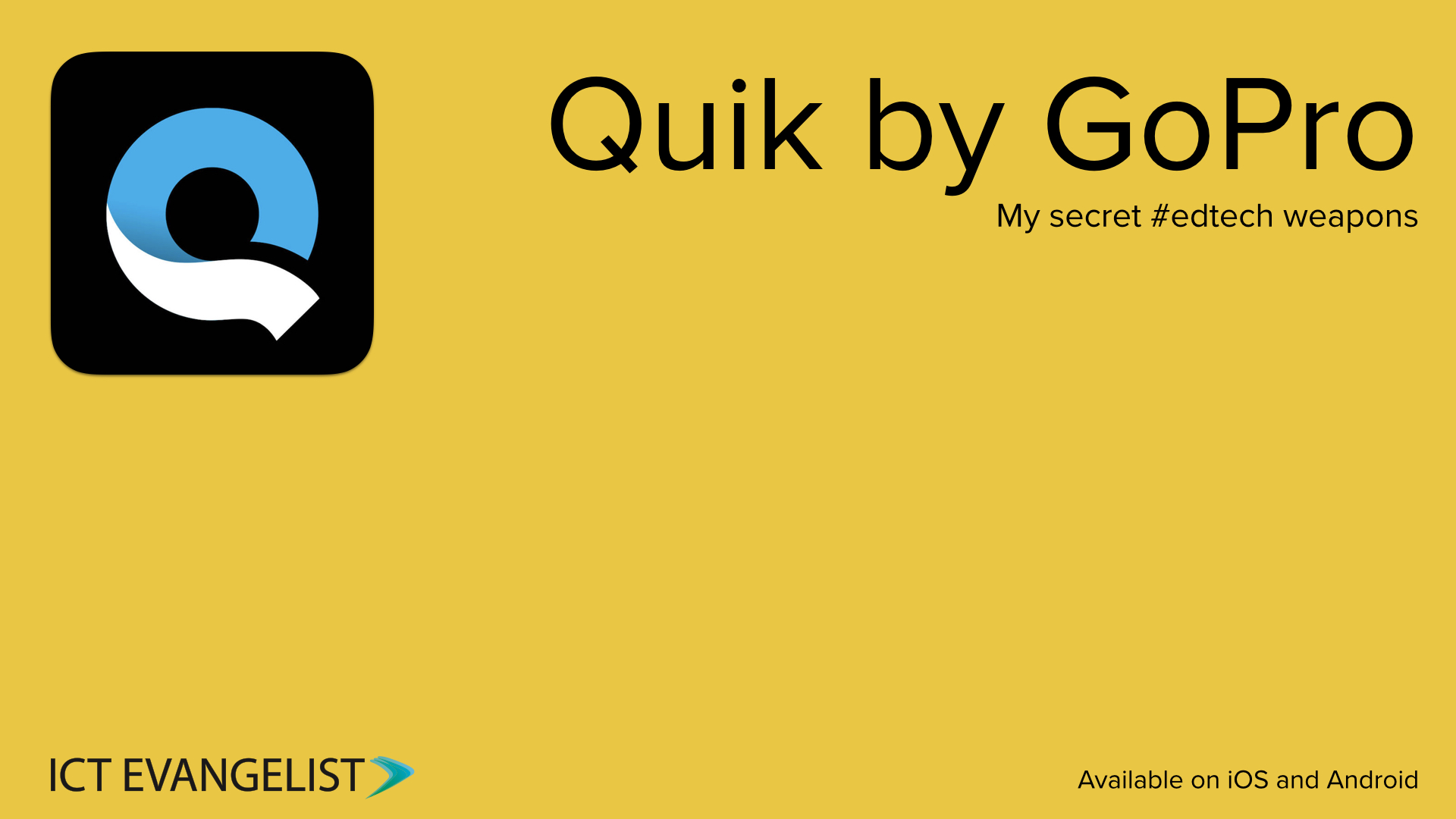 As a teacher, making effective use of edtech can be difficult because in order to get a great looking product to share with children to support their learning can take time. Not with Quik by GoPro though. Don't get me wrong, I love iMovie and Adobe's Premiere Clip but whilst they are both relatively easy to use, nothing compares to the ease of use and speed of Quik.
To make a video using Quik is as easy as:
opening the app,
choosing a few photos or videos to include in your video,
choosing a style or theme
saving the video
sharing
Now you can go a few steps further and insert titles or overlay text, change the music, change the focus point of the video on images you're sharing, but with a ten photo video, you can be done with the making of a Quik video in a matter of a few moments. It really is that simple:
So how could you use it in the classroom? Well, lots of ways but here are just a few. The only limitation here is your imagination. My suggestion would be to think 'where do I take photos and how can I combine these and share more easily?' – then turn to Quik to bring them together quickly and effectively using a simple, free app.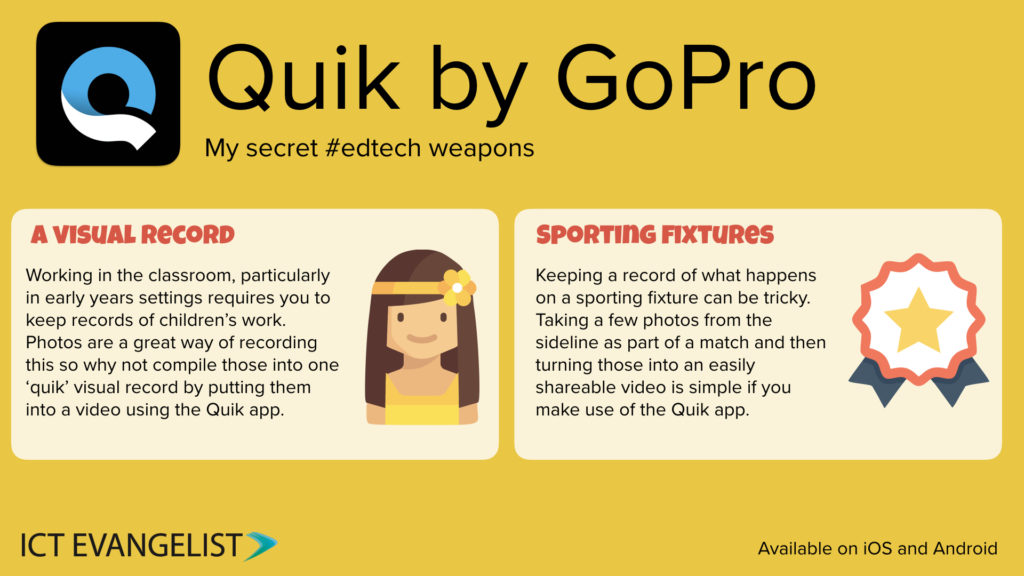 Given its ease of use, you might like to ask your pupils to use it too. It has a 4+ rating on the App store and so it is appropriate for children across the age ranges. It could be used to combine images together to show a process children have completed such as:
completing a recipe
completing a science experiment
a field trip
the various stages of a project
There are lots of ways you can make use of this lovely free little app to impact on your teaching and their learning. The only thing missing really is a voiceover mode. You can easily though drop any videos made here into iMovie and record a voiceover if that's something that appeals to you or is something you might want to require of children. I love iMovie but find that on occasion, children can spend more time on making the movie and adding special effects than focussing upon the content / learning you want them to show. Using Quik first before putting the video into iMovie can help reduce the amount of time that pupils might waste on some of the effects available in the more maleable / feature rich app of iMovie.
I hope you find this post useful. If you like my ideas and would like to work with me and find out more of my hints, tips and tricks to make the most of technology to support learning in simple ways, please do get in touch via my contact form.