Today's entry comes from my partner in edtech, Ronan Mc Nicholl. The powerhouse behind almost everything on the Global Edtech site, Ronan is also the Head of Digital Learning at Berkhamsted Prep.
Over to Ronan…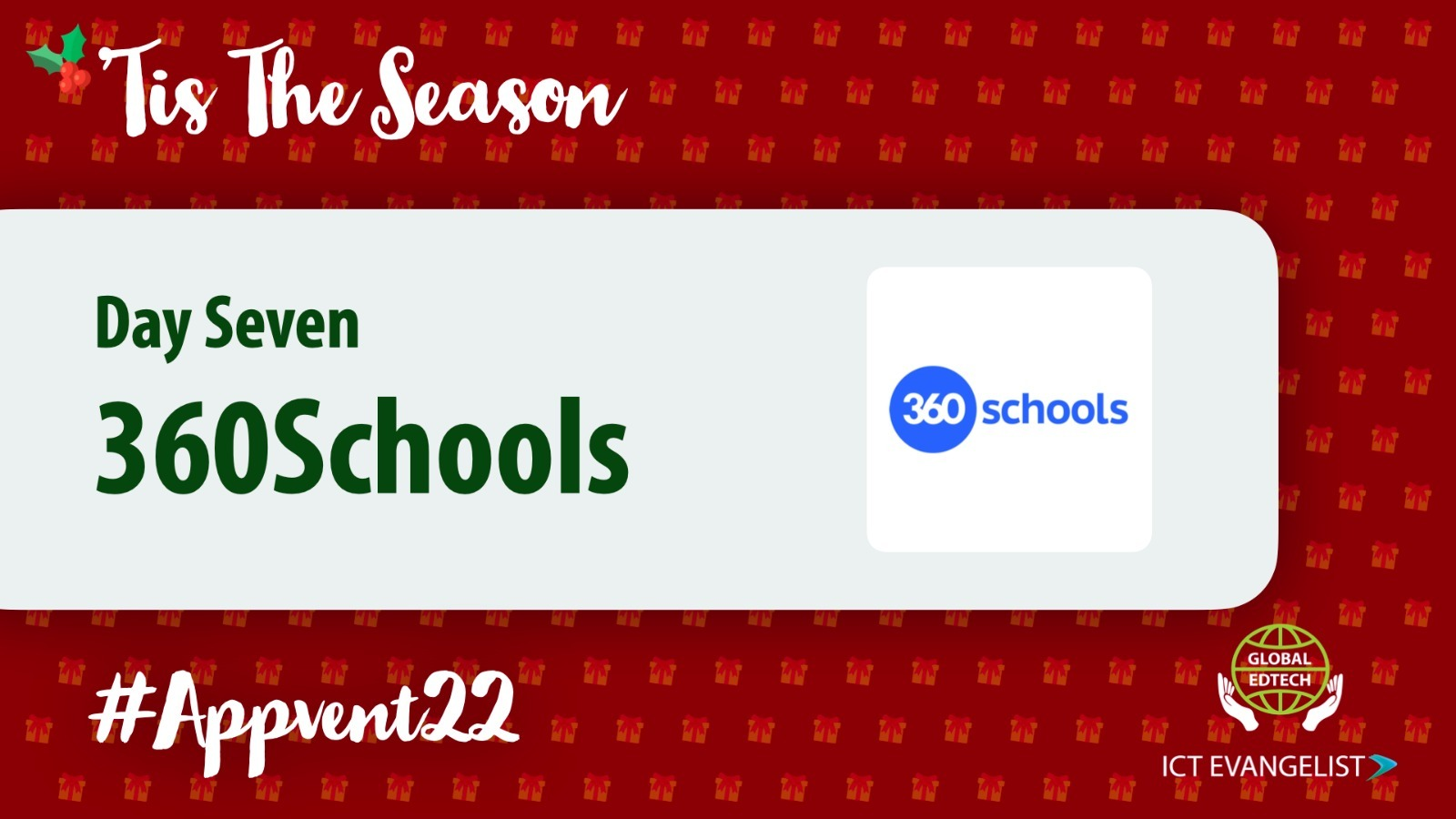 Recently I have been exploring opportunities to incorporate immersive experiences in my lessons.  Many teachers will be familiar with 360 images from having used Google Expeditions.  When conducting some research on what 360 experiences are out there for teachers to use, I was delighted to learn that 360Cities offers a free service for teachers called 360Schools.  
If you are unfamiliar with the 360Cities platform it is essentially a smorgasbord of high-resolution panoramic images which can also be viewed stereoscopically using a VR headset.  In fact, Nearpod incorporates 360 experiences from 360Cities (via an API) which is a super way for teachers to combine within a more structured lesson.
What is 360Schools and how might I use it in my lessons?
A relatively new offering (it is in alpha) the platform provides free access to over 350,000 panoramic images which are safe to use.  These can easily be matched to history and geography topics and with a little more planning offer the opportunity to enrich a wider variety of subject areas.  
For example, if students are learning about Ancient Greece or Egypt then as part of a lesson they could explore 360 images to develop a deeper understanding and appreciation of what those places actually look like and teachers could provide a guided tour.  In fact, 360Schools is developing this feature so that teachers can easily manage these experiences for students (see the section below on Guided Tours and the Guided Tour Editor).
This video provides a short introduction to the platform:
Once signed in you can search for images by keyword or use an interactive map.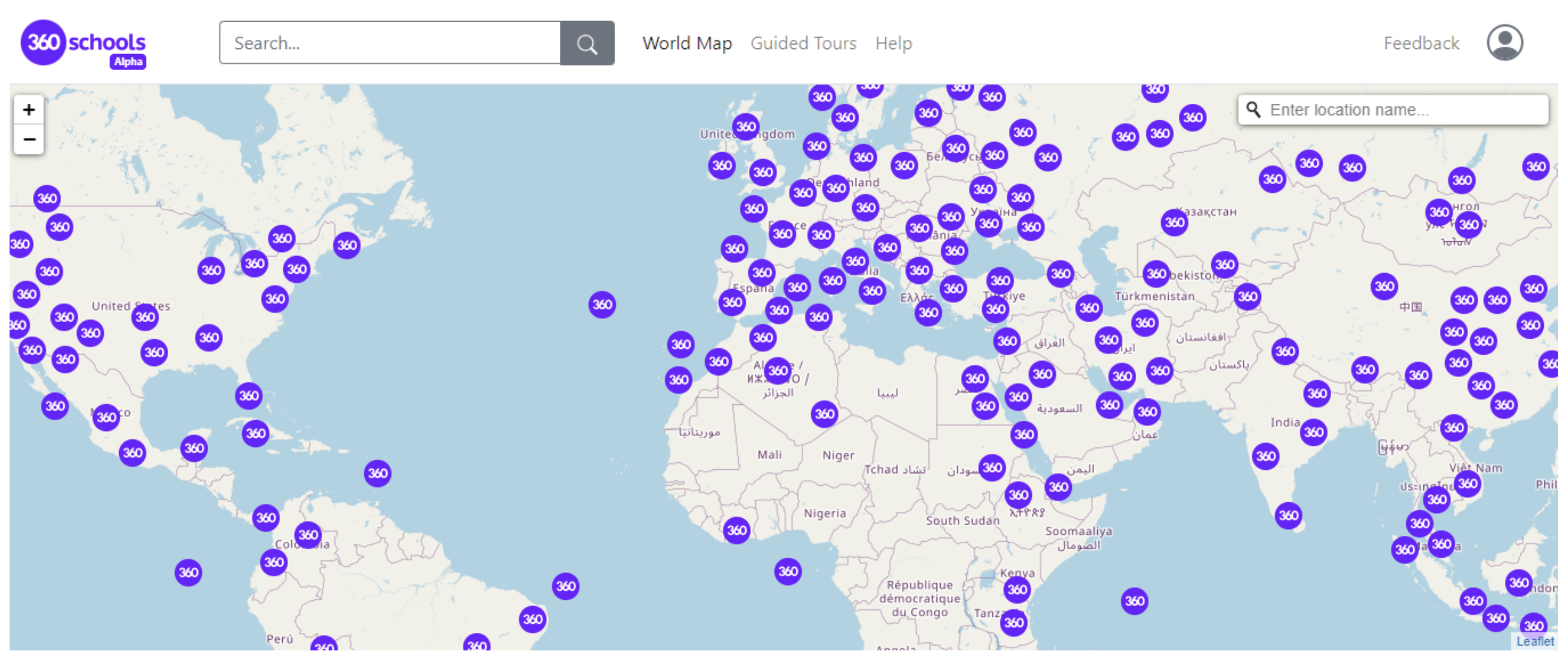 A link can easily be shared with students so they can access the images on whatever device they are using and importantly, without signing in or having to create an account.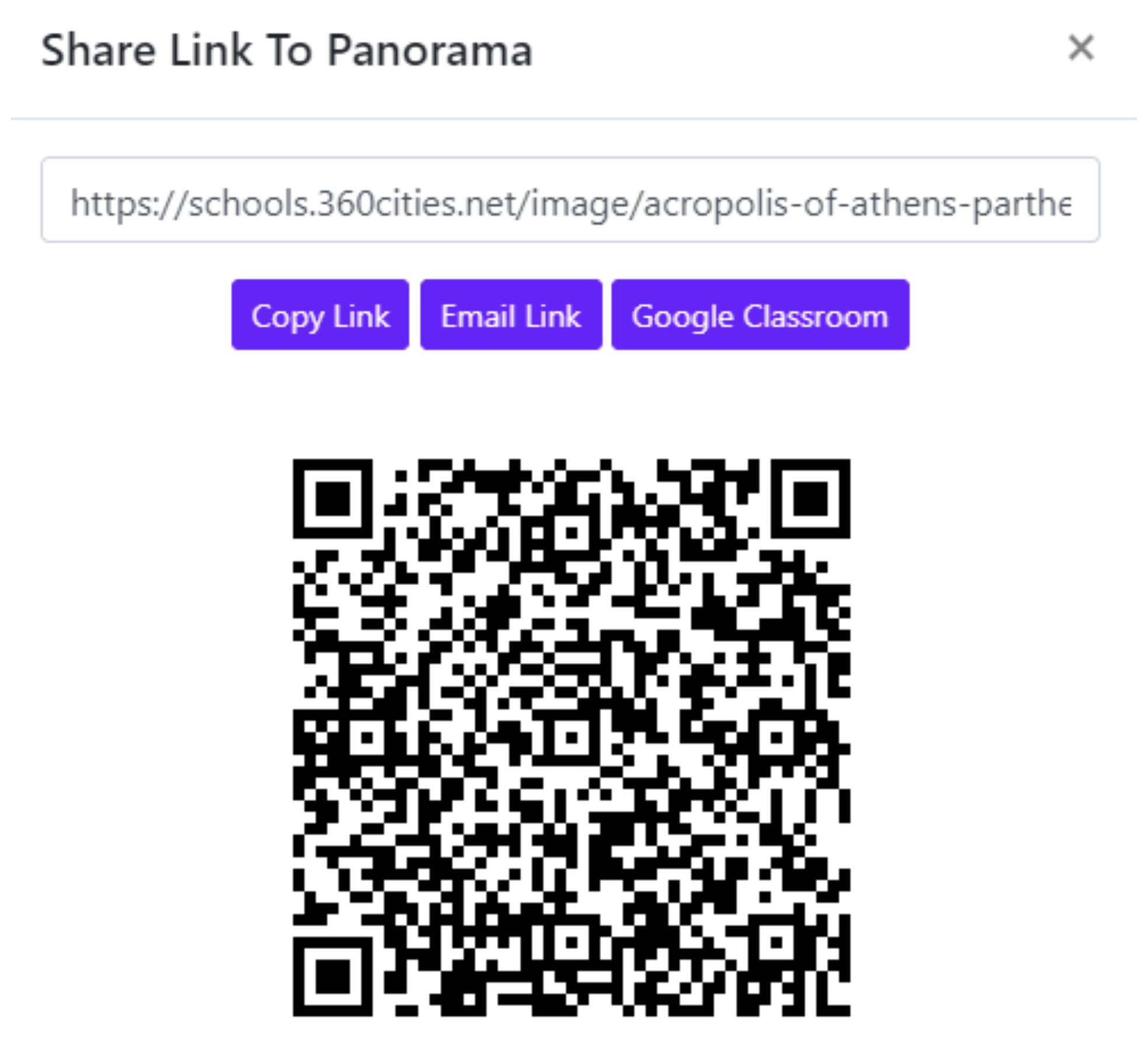 Guided Tours and the Guided Tour Editor
This is likely to be the feature that will most excite teachers.  It will basically provide all the tools for teachers to create guided expeditions similar to Google Expeditions.
Even though the platform is in Alpha mode you can still create Guided Tours.  To do this click on your profile in the top right corner and select Guided Tours and New Guided Tour.  First enter a name, description, and cover image for the tour.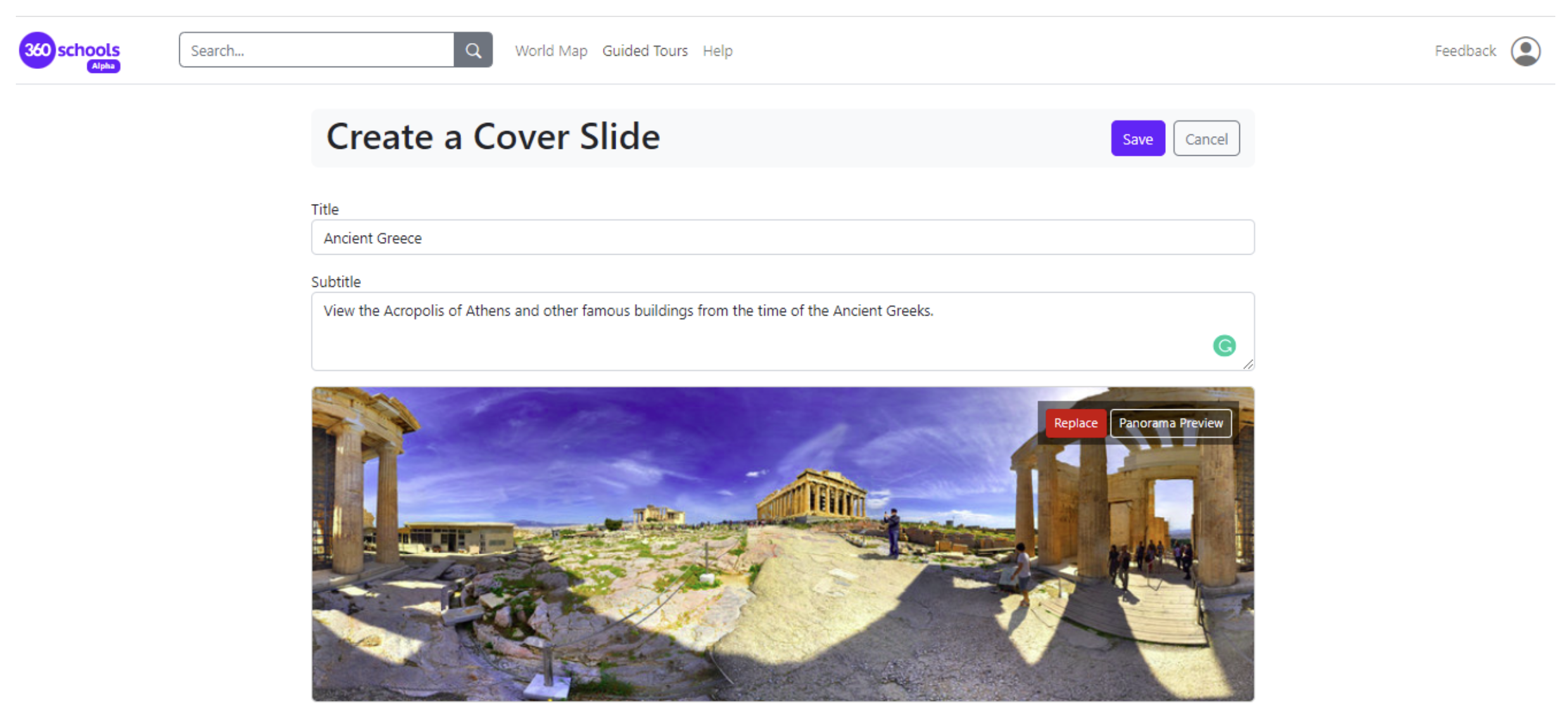 Following this, you can then add slides.  Slides can be text, quiz, or another panoramic image.  Thus, as a teacher, you now have the tools to create guided tours that can be integrated into lessons!  The text editor, whilst rudimentary, provides an opportunity to enter questions, lesson objectives, images, keywords, next steps for learning, etc.  The quiz feature allows you to enter multiple-choice type questions.  
Are there any other features?
Yes!  One of the best features is the ability to tag the panoramic images which students can then locate.  The preview feature is useful to make sure it is working properly and that you have added all your content correctly.  Then it is ready to share.  Simply click on the share icon and share the link with students.  
Here is a video explaining the whole process:
Here is an example: https://schools.360cities.net/guided-tour/_FuMZLkbkrLtzkZEzYcpTA/ancient-egypt-a-powerful-civilization
I hope you are as excited as me about the opportunities this will unlock in the classroom.  I absolutely loved Google Expeditions and was really disappointed when it was mothballed. 
You can learn more and sign up for free here: https://schools.360cities.net/help/about-360schools
---
Thanks to Ronan for this great share on #Appvent22, don't forget to check us out tomorrow for Day Eight on the Appvent Calendar. You can follow me on Twitter here, Global Edtech here and Ronan here.