Ever wanted to travel the world from your classroom? Perhaps to showcase a city or mountain range or historical monument or a location from the ancient world?
The free website airpano.com contains hundreds of beautiful 3 dimensional virtual tours of beautiful locations all over the world which can make this possible. See how you can really bring these visits to life whilst using your mobile device by watching the short video below. It is super simple.
The website interacts with your tablet and the gyroscope built in to your tablet to enable you to move around and visit these places, virtually. As you pan your device around, so the image moves with you, in stunning high definition.
Imagine how captivated your pupils will be if you do this whilst mirroring your iPad via Airserver or Apple TV…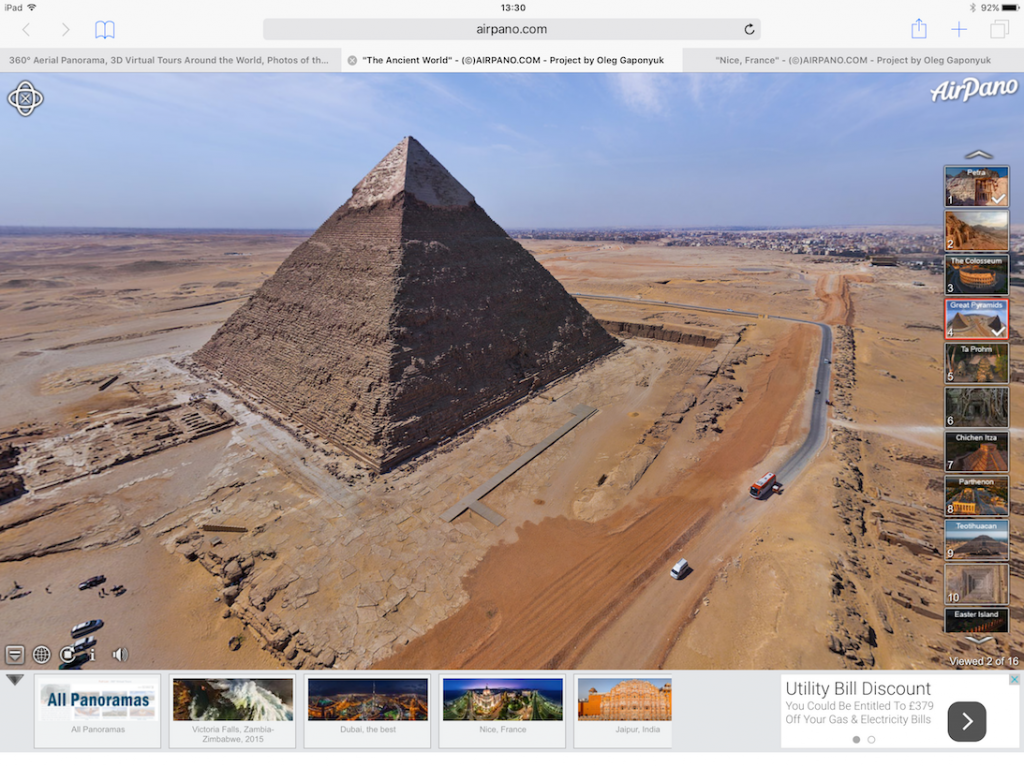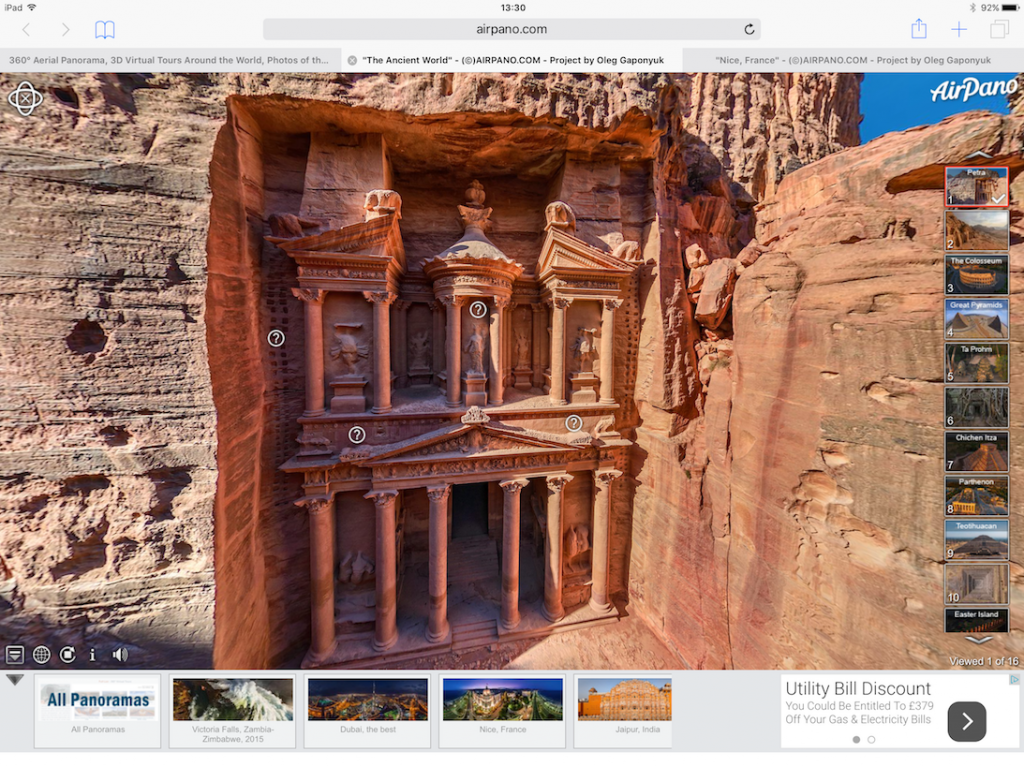 As an alternative, there is an AirPano app available both for Android and iOS which you can download from the respective App stores.
The information about the Android app states that it is free but you can purchase virtual tours:
"AirPano VR is a collection of unique spherical panoramas and videos of the most amazing places in the world with a bird's eye view. AirPano takes you on an exciting journey with a real-life presence at the location. So get the virtual tickets and pick the place to travel!
Unlike conventional photographs, spherical 360° photo panoramas allow viewers to rotate an image, change the field of view, and zoom in on a particular detail. See the most beautiful cities of the world, historical locations, beaches, night landscapes, witness volcanic eruptions, amazing lakes, mountaintops, and waterfalls."
The iOS app is not free (£2.29) but does enable you to access the stunning images direct from within the app with the gyroscope functionality built in with information provided about each of the different locations too. See some sample images taken from my iPad below:
The obvious alternative is to simply use the website which is completely free for exploration. It has multiple other uses too:
@ICTEvangelist wow that's cool get some great narrative and language going with this.

— Joe W (@jw_teach) November 29, 2015