The problem with technicians, you know who I mean – technical support… And this isn't to say that this is a global issue and a problem everywhere. Some schools, in fact in many schools, it is the job of a teacher to be network manager or the person who manages the hardware in the school… but the problem with technicians is, too often, they dictate what and how you use technology in the school. This is a problem because despite being the right people to go to for technical support about the kit you have got; they are often not the right people to go to about choices of technology to use to support learning. IT folk can be like the golden key holders when it comes to technology and they can make the place like a dungeon if they hold the keys too tight.
A recent example – we can't move to Google Apps for Education to support our work with iPads because it won't work with our domain (yes it will). Another example – we can't move to the cloud because the Government say so (really??! Try checking this on data protection from the DFE). Another example – we can't use iPads in the school because there won't be any way to get Apps on them (have you heard of MDM?). More often than not the thing I hear is 'my network manager favours Microsoft and so that is what we are going to do…
The choice option that a school goes through is entirely up to them – I always say it would be arrogant of me to go to a school and say that they must choose this provider, that bit of hardware, that way of working. That said, I believe schools have a moral duty to make informed choices about what technology they use. In my recent article in the TES I talked about the massive money savings that can be made using amazing free tools. Savings that could be in the tens of thousands of pounds.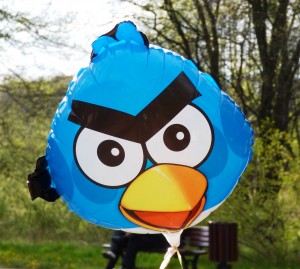 It's a difficult conundrum – teachers, unless they come from a technical background are mostly going to be unlikely to be best placed to make decisions about what technology to purchase or how to manage it. Technicians and network managers are (mostly) going to be trained in one particular area of network and device management – more often than not, Microsoft. Another story I've heard is of technicians who hide around the school site to avoid dealing with issues outside their technical ability. It's crazy.
Even if the school chooses to go Surface, or iPad, or iPad Pro or whatever – without the correct thinking behind these choices all you will end up with are some very expensive bookends (thanks to Rachel Smith for the analogy). It should be about informed choices being made around what best suits the learning that goes on in your school.
When a Headteacher goes to technicians and starts sounding out ideas to these types, ruffling the feathers of the status quo can be a big deal to the network manager. Not only on the front of whether their skills are up to the job of managing this shift; but then there could be worries of job security, whether it will work, questions being asked that are beyond their skill base.
Many schools buy in to managed services for their technology through a company such as RM. In this instance you are able to tap in to their services which are broad and can help informed choices be made about your technology for learning choices but this isn't the case for every school. In many schools, the technicians will veto this in what often appears an effort to maintain the status quo and keep them in a job. This is wrong in my humble opinion.
I like the approach taken by Apple which can be seen on their Apple Distinguished Schools page. It involves their 5 best practices:
Visionary leadership
Innovative learning and teaching
Ongoing professional development
Compelling evidence of success
Flexible learning environment
Read more about it via the link.
Whilst this approach is something clearly supported by Apple, I think it naturally applies to all schools in their use of technology. It doesn't have to be Apple, this can apply to a mixed economy, for example where children use iPads but have Google Apps as the infrastructure or Office 365.
My main advice would be this. Just like you expect teachers to make professional decisions based upon learning in the classroom, so your technical team should too – not based on some of these issues raised above. It should always be about the learning and technology should be there to enhance, not dictate the learning (via Zoë Elder).
To wrap up, I have to say that I have been very fortunate to work with some amazing technicians over the years. There are many, many out there who think outside the box and do everything they can to help students, pupils and teachers – for this, I applaud you, thank you. Additionally, in case there are any of my old colleagues reading this and thinking I'm talking about them I would just like to big-up Darran, Matt, and Kathy who have always done their level best to ensure learning takes place in the classroom.