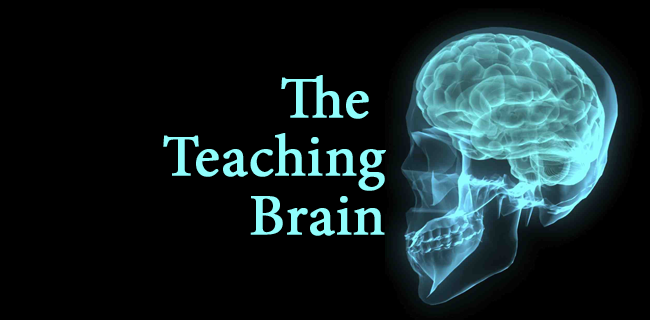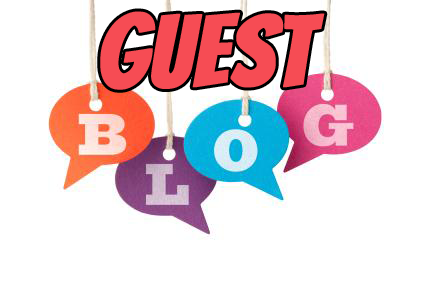 With hype already starting to form around the 'Don't Forget Your Lightbulbs' book featuring more than 80 inspiring education professionals from all over the world, I thought it'd be good to hear from its editor Rachel Jones, what she thought about teachers. Here's her thoughts on us education professionals.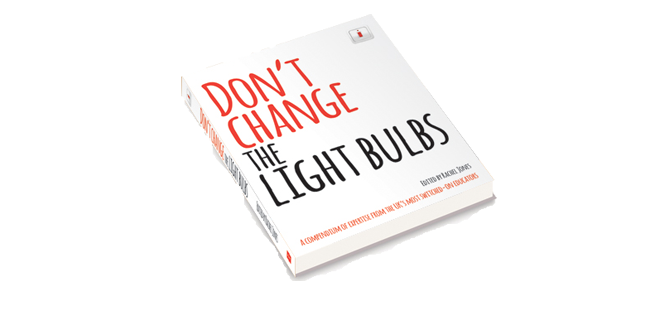 1 – Coming up to results day all teachers feel something ranging from a twinge of nerves to full on sleepless nights. Some teachers seem to care more about the exam results than the actual students. Shifting grade boundaries, OFQUAL reforms, and don't even start me on policies that seem to be forcing some qualifications out of existence. It's no wonder many teachers feel they can work as hard as they can, up too, and even past the brink of the breaking point, only for 'acceptable' results to be snaffled away from under their noses.
2 – Taking things from home into work. Yes – I know there are cutbacks on budgets, but all teachers take things from home into school. I have bouncy balls that were once my childrens and stationary prizes purloined from conference events. I simply don't have the time or energy to claim back £1.29 spent on a curtain in a charity shop, or a few quid spent in Pound Land. We all do it – we substitute our lessons with money hard earnt.  (I thank you for not asking why I needed a curtain)
3 – We all have some parents of our students who make our heart sink. Demanding, or verging on neglectful – I have seen the entire spectrum in my time as a teacher – some parenting makes me even more sure that the primary reason for school is to provide a nurturing escape environment, as some kids sure as hell don't get one at home.
4 – All teachers – all of them – exhibit signs of what would be called behaviour management issues in very long INSET days. I have seen some teachers looking very official taking 'notes' with their iPads when in fact they were tinkering on Pinterest or playing Minecraft. I like the irony that you can see everyone from PGCE students to SLT exhibiting signs that some would find 'inadequate' yet as professionals they are listening. Teachers can multitask. Fact.
5 – We are all shamed by how disorganised, poor,  (*insert descriptive adjective) we once were. Relax. We have all had lessons where less progress was made than by various armies attempting to invade Russia in the Winter time. My first year as a teacher was hallmarked by PowerPoint and poster making. I got better – we can all get better.
6 – We are all slightly intimidated or in awe of people who are 'good at' the subjects that we found hard at school. I was 'rubbish' at Maths – my report said that I was a 'waste of oxygen' in the lessons, and this has made me as an adult slightly suspicious of people who found the challenge of Maths enjoyable, and dare I even say it, fun. Apply this to whatever foxed you at school. I'm pleased that as a grown up I now see the value of subjects I found hard – but I am still dead impressed with anyone who got an A-grade in A-level Higher Maths.
7 – Trips. Love them or hate them – all teachers have a brilliant trip related tale. Be it 'the time the students vomited as it washed down the minibus like a tide' or the day the whole class went to A&E. These stories will never make the school website, but the way they are told is reminisent of sailors telling yarns of doing battle with the sea. Marvellous, so long as no-one actually drowned.
8 – All teachers have a lunch duty 'saunter' to space out the time that you have to spend patrolling your specific area. It is so unique it could be taught as a step on Strictly Come Dancing.
9 – Teachers the globe over are stationery fetishists. If you ever held a TeachMeet in a Staples store it would probably end in mass post-it note induced hysteria. Folder dividers! Matching highlighters! *swoons*
10 – Teachers want the best for their learners. We might disagree what form this takes, or what the curriculum might look like – but we want the best for them. The best is something different for every child, but we work, in many cases, like dogs, to make that difference.
Image credit: http://www.freeimages.com/photo/880737
Follow Rachel on Twitter @rlj1981 and read her blog here. You can pre-order 'Don't Change The Lightbulbs' here.