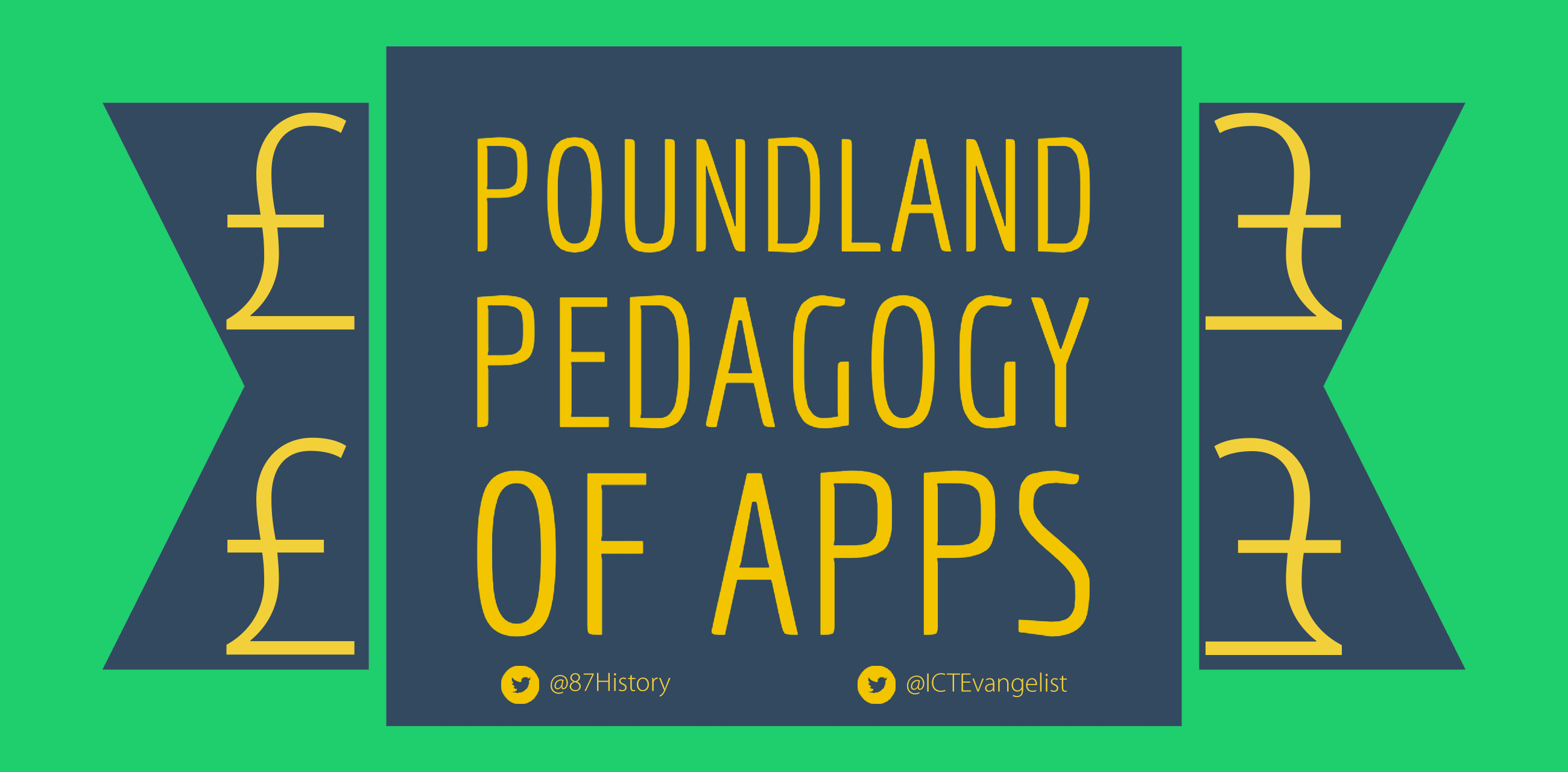 What is #PoundlandPedagogy?
#PoundlandPedagogy has become a popular teaching and learning phenomenon.  The hashtag was originally created by the lovely Isabella Wallace and you can find lots of teaching and learning resources on Twitter using this hashtag. The idea is where teachers use everyday items that can be purchased from a pound shop, and use them in creative ways to aid teaching and learning. The idea of #PoundlandPedagogy has inspired many teachers and helps to promote a love of learning in the classroom with students.
The downside to the #PoundlandPedagogy idea is that teachers often pay with their own money for these resources. Also, some of the objects are not always reusable in the classroom which can mean it ends up proving costly. When it comes to technology, once you have the app, you have the app, so reusability isn't an issue. Additionally many of them are completely free – even better! Therefore in this post we have looked at a number of our different favourite apps ranging in price from free to £3.99 that can have an impact upon teaching and learning in your classroom; hence the #PoundlandPedagogyOfApps.
The apps discussed here aren't exhaustive; for example yesterday there was a blog on Adobe Spark Post, Page and Video which aregreat free apps which can have a huge impact on both teaching and learning. The thinking behind the idea of #PoundlandPedagogyOfApps is simply that – it's a mindset – one where you think about how you can use cheap, affordable technology to impact upon learning and teaching in my classroom. Below the poster below, you'll find some examples of how you can use some of the different apps in your classroom.
WordFoto
WordFoto (£.149) images are super easy to make and can be made to link to lots of different subjects and can be a very powerful hook for learning. It focuses students on subject specific vocabulary and the picture helps students to make links and connections. Another good use is to use the WordFoto you have created as an image to promote and prompt discussion or link into learning outcomes. This can be used for students to guess what the lesson is about and so on.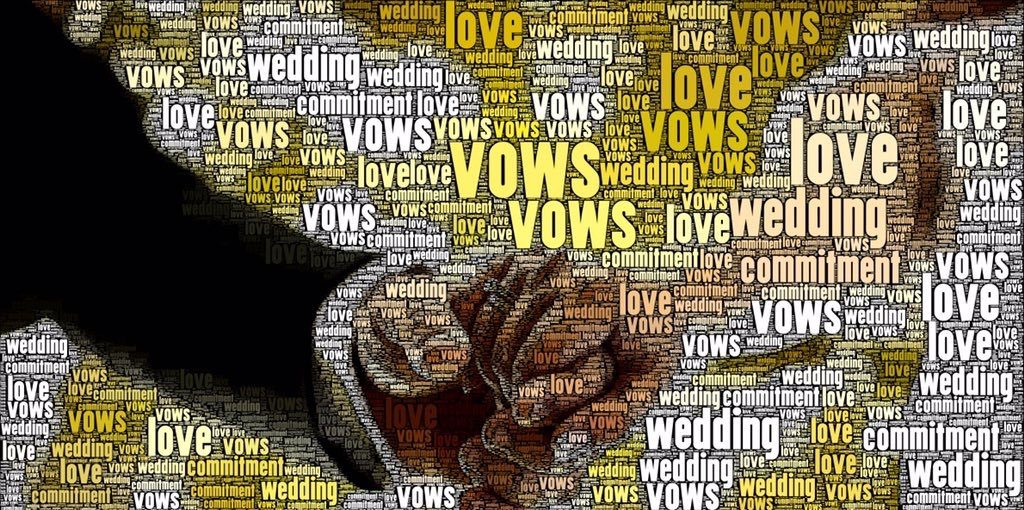 If you have access to a class set of iPads a great activity would be to get students to create their own WordFoto, where they have to find and select suitable keywords and images connected to the topic. This app is so simple to use; you need to have the picture/image on your camera roll or saved pictures then in the words section select "Add new word set" and add any words of your choice.
Tweet: Click here to share this idea http://bit.ly/poundlandpedagogyofapps
WordSalad
WordSalad (free) is similar app creates a word cloud, without an image focusing just on the text. One example from Kate is where she has created several subject specific WordSalad images with historical terms. She often encourages students to include this vocabulary in student answers/ written work. A WordSalad or WordFoto can also be a great way to introduce a new topic or link to lesson outcomes. These apps are fantastic for introducing new vocabulary and work really well for MFL. 
You can find out about the Top 6 apps for creating word clouds here.
Tweet: Click here to share this idea http://bit.ly/poundlandpedagogyofapps
Legend 
The Legend (£1.49) app turns text into animations, video or GIF. Again, so easy to use for both teachers and/or students. You can customise the text with different fonts, animation styles, colour and background. This can be used at any point in the lesson to ask questions, promote discussion, introduce key facts etc. You can also include your own image in the background. This app works really well for introducing quotes, such as in History and see great potential for use in English Literature. Again, as you can edit the text it can be used for MFL or to create visual memes to help children remember key facts. 
There are lots of different apps available to make comic designs with for your resources, ultimately it comes down to personal preference. Students are often very vocal that they like the comic strip style design when making storyboards for different topics and subjects. The pictures provide students with clues and the spaces left there by you are there for the children to write on the information / captions / learning they need to demonstrate. The completed comic strips can then be used for revision or previous learning purposes or used at the end of the lesson to reflect and show what they have learnt.
The comic strips are visually impressive, quick and easy to make and engaging for the students. Ideas for use include:
print off for students to write on
place on the board and use the interactive whiteboard pen to fill in captions
fill the text boxes with questions for students to answer
encourage students to make their own for others in the class to complete too!
The resource can be used with pictures or other sources and students just have to insert what they think is being said or explain what is happening.
The fab Balloon stickies plus (free) app allows you to insert speech bubbles and text onto any picture of your choice. Kate has used this when looking at conversations between famous historical individuals, to insert what a character would say or think, reflect on learning and much more.
Tweet: Click here to share this idea http://bit.ly/poundlandpedagogyofapps
Moldiv app is one written about previously on the blog and has a variety of in-app purchases which gives you access to a variety of different features. The basic premium frames pack is £1.49. It is a photo editor app that allows you to frame images, create collages and magazine layout feature. The magazine feature allows you or the student to create a very professional looking magazine cover or article.
The collage option allows you to put together lots of different images. A popular way to collage is to include a series of images and students have to solve how the images are connected or which is the odd one out and why.  There is also a collage feature with a hexagon template. Hexagons layouts support the idea of hexagonal learning linked to the relational level of the SOLO taxonomy. This is really helpful in developing student learning and how topics and ideas connect. One educator who has blogged about this kind of activity a fair amount is John Mitchell. The hexagons can include text or images and the shapes are all connected to each other.  If you print the activity out students can simply annotate the hexagons with information and also explain how each of the hexagons link.
Tweet: Click here to share this idea http://bit.ly/poundlandpedagogyofapps
Popplet lite has also been discussed on the blog before and is a really fab tool for learning. The free version of this app is great but has limited options compared to the full version which is £3.99. It is a simple app that allows the teacher or student to very easily construct mind-maps, timelines, and diagrams or organise their work visually. This tool also works well in a BYOD arena as the Popplet website enables you to make your Popplets in a browser. On the Popplet website if you set up an account using your e-mail address, there are a wide range of resources already created and available, shared by other teachers. Popplet can allow you to again include both images and text. Popplet works very well as useful revision tool.
Tweet: Click here to share this idea http://bit.ly/poundlandpedagogyofapps
This post was written by Mark Anderson @ICTEvangelist and Kate Jones @87History