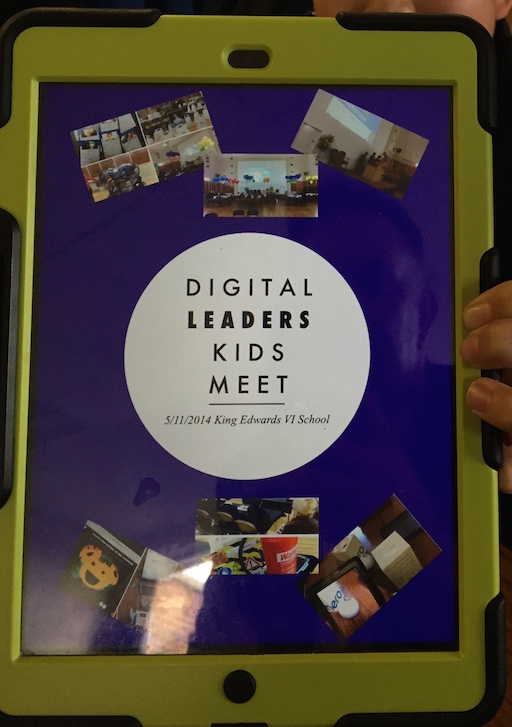 It was my pleasure to be able to take a number of the Digital Leaders from my school to the Digital Leader Conference at King Edward VI school in Southampton today. The day was expertly crafted by Rachel Jones with her team of colleagues, Bob Allen and her Digital Leaders.
We were welcomed to the main school hall to a festival of balloons and goodies for the digital leaders in their various teams around the hall.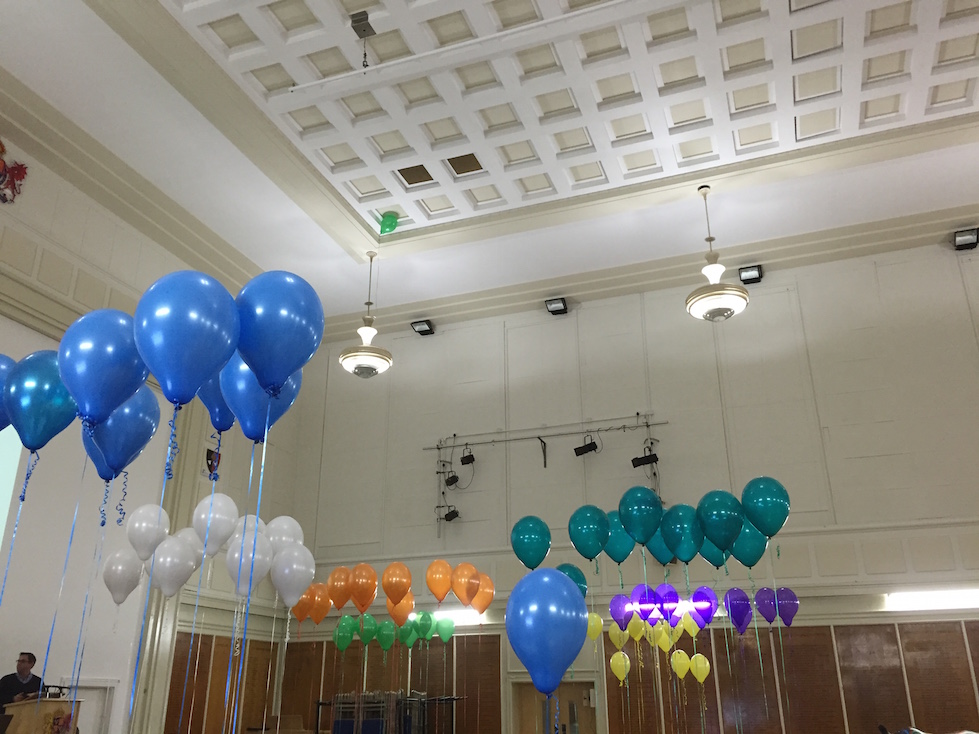 I was involved in delivering a workshop while the Digital Leaders and a colleague of mine did the rounds with other Digital Leaders around the school.
There were lots of activities for the students from Rhino hacking, to 100 Word Challenges to Lego Mindstorms, Radio station activities, Night Zoo Keeper and more. It was stunning.
The workshops were interspersed by presentations by the various schools and their Digital Leaders too:
Seeing students present at #DLNetwork2014 reminds us what a powerful model Digital Leaders is for student voice. Inspiring.

— Mark Anderson (@ICTEvangelist) November 5, 2014
My workshop was focussed upon 'App-Smashing' – something which I firmly believe, as a basis for activities with technology, has the propensity to hit high on engagement and HOTS across Blooms, SAMR, ZPD and Dale's cones of experience.
The work completed by the students in the very short time I worked with them was really inspiring too. They enjoyed playing with the Sphero I had taken too (one of which I donated as a prize to the student with the best app smash) and I was impressed with the tenacity and creativity of all of the Digital Leaders – a core skill we should seek in all of our Digital Leaders. Check out some of their efforts:
We left the event enthused and buzzing. The students, particularly so. Congratulations to all involved in a fantastic day of good learning.
I couldn't have hoped for a better day celebrating great learning and Digital Leaders. It was proper good. Thank you for allowing us all to be part of it.